Reception Tables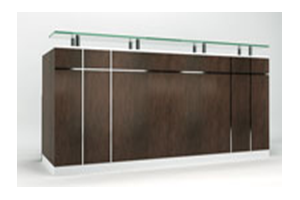 DS 1301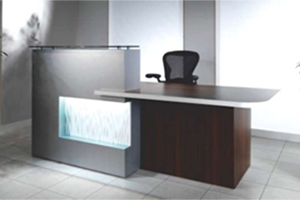 DS 1302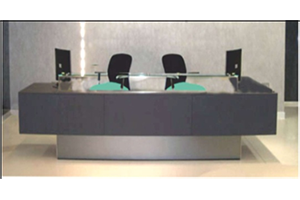 DS 1303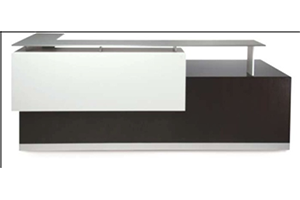 DS 1304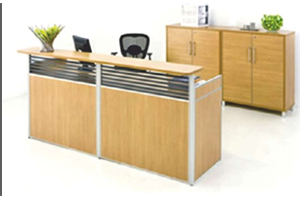 DS 1305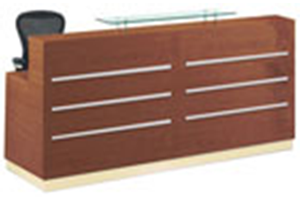 DS 1306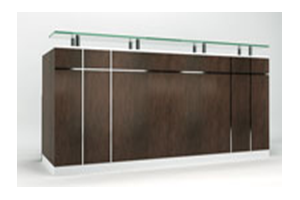 DS 1301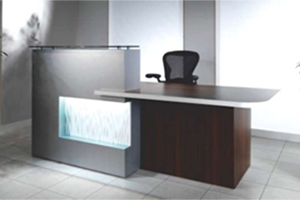 DS 1302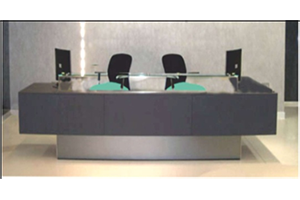 DS 1303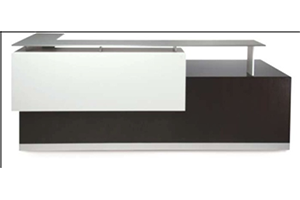 DS 1304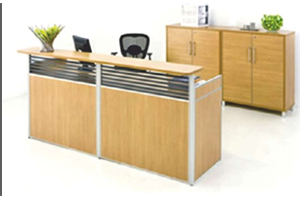 DS 1305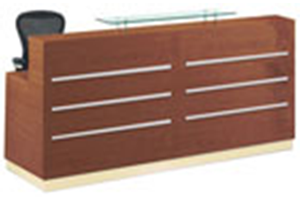 DS 1306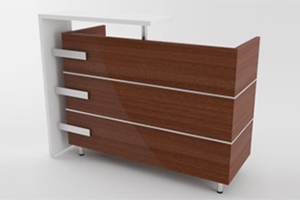 DS 1307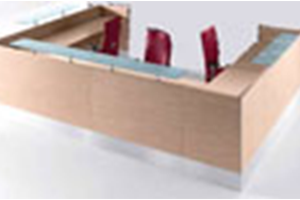 DS 1308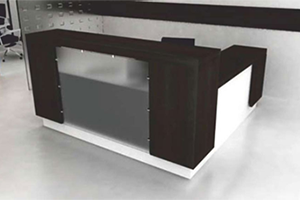 DS 1309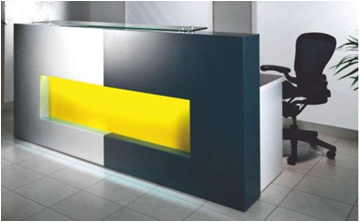 DS 1310
Reception Tables
The reception area, one of the most prominent place in a business premises, is the Face of the organization. So, the reception table must be nothing less than Impressive reflecting the core quality values of the company.Elegant, Modern and Contemporary & Swanky designs, coupled with a variety of shapes and interesting combination of shades and materials are manufactured with precision, that are both functional and a master centre piece. We combine a lot of different materials in producing these reception tables, like – wood, veneer, glass, metal, etc.
Established at Gurgaon, "Destiny Seatings" is the leading company engaged in the business of fabricating a contemporary range of furniture. We are active in offering an exclusive array designed in-sync with specific requirements of our valued customers'. The products we furnish include Executive Chairs, Conference Table, workstations, Office Table, Sofa Chairs, Reception Tables and many more. Reflecting integrity in styles and designs, the gamut introduced by us is widely accredited.
We have succeeded in attaining a prestigious position in the industry and presently recognized as one of the best interior customizers in Haryana. The reason behind our success is the consistent and goal oriented approach of our entire workforce.
We craft furniture in a way to provide maximum comfort to the working individuals. All these are especially designed to minimize body fatigue of the users resulted in improvement of their work performance. These reception tables find its application in corporate houses, offices, private firms and schools. Designed aesthetically by the team of perfectionists, the comprehensive range of reception tables we offered is dimensionally accurate and appreciated by the clients for their corrosion resistant nature and quality. In addition, the perfect finish of the tables ensures their extended durability.
Our simple yet trendy reception tables are extensively demanded due to their requirement of less area. Being one of the pioneer names in the industry, we procure all raw materials from genuine market leaders. Crafted using finest quality materials, our offered furniture are highly durable and a perfect blend of comfort and elegancy. The trained quality controllers of our firm thoroughly and stringently checked the products on varied parameters to ensure their flawlessness. In attention to uphold the quality of the furniture, we have a well-equipped designing and testing unit installed with modern equipments.
We Serve all Major Cities in All Over India,Like Gurgaon,Delhi, Agra, Ahemdabad, Allahabad, Aligarh, Aurangabad, Baddi, Bhiwadi, Banglore, Bareilly Bellary, Bhubaneswar, Bhopal, Chandigarh, Chennai, Dehradun, Dharuhera, Dhanbad, Faridabad, Ghaziabad, Goa, GorakhPur, Gwalior, Guwahati, Haldwani, Hyderabad, Indore, Jaipur, Jodhpur, Jamshedpur, Jammu, Kanpur, Kolkata, Lucknow, Ludhiana, Mathura, Mumbai, Meerut, Nasik, Noida,Patna, Pune, Ranchi, Rohtak, Rudrapur, Raipur, Raigarh, rewari, Siliguri, Surat, Udaipur, Varanasi, etc