Restaurant Furniture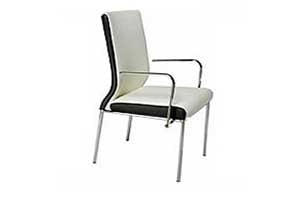 Restaurant Chairs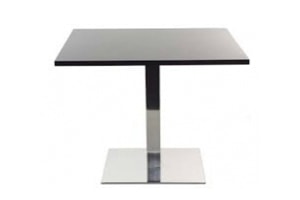 Restaurant Tables
Restaurant Furniture
With more and more people getting addicted to fast food, hundreds of restaurants, Cafeteria, both small and big are mushrooming in every part of the globe. These days,Cafeteria, restaurant business is considered to be the one that has been enjoying success. However, there are several factors that do influence the success of a restaurant, Cafeteria, business. It could be the type and quality of cuisine on offer, its location and the publicity offered. But one factor that does play an important role in the sure success of any type of restaurant,Cafeteria ,and gives the customers a wonderful dining experience is the restaurant,Cafeteria, furniture. It is essential to purchase the best Restaurant, Cafeteria Furniture in India that are modern, comfortable, stylish and attractive.
Restaurant, Cafeteria chairs in Delhi : Helps to attract customers in huge numbers,
Restaurant furniture is something that has the potentiality to attract a potential customer or simply break it. There are various points that needs to be considered while trying to purchase Restaurant, Cafeteria, chairs in Gurgaon. While food is what reflects the local preference, communities have various interests and hence the interior decoration need to highlight the food selections, whether through specific feature or directly. For instance, Mexican restaurants often tend to base the decal on the Mexico's landscape, around fiesta colors and environments, Chinese restaurants, Cafeteria have wonderful sculptures and artwork to be observed.
Restaurant, Cafeteria chairs in Noida : Wonderful choice of furniture
Visual sense can indeed play a vital role in the selection of restaurant, Cafeteria, furniture – be it texture or color. Customers are likely to be inclined to eat at a place that is visually appealing, and have color coordinated. Opting for a variety of table top shapes, could be considered to be a wise tactics. With the table remaining consistent is sure to enhance the dining space appearance. Moreover, a range of sizes could present comfortable accommodation for both pairs and individuals to eat, including huge celebrating groups. Room placement also can be stated to be an important factor in how the restaurant, Cafeteria, furniture is to be selected. If a general community it being catered to, then there needs to be ample space for the handicapped to more around, with adequate seating capacity and ramps, while the food need to reflect the dietary needs. If the objective is to cater to a defined niche, then research is necessary to understand what deters and attracts that particular group. A better way is to contact the interior decoration professionals, who would suggest to purchase the right kind of restaurant, Cafeteria furniture that would help in the success of the restaurant, Cafeteria.
We Serve all Major Cities in All Over India,Like Gurgaon,Delhi, Agra, Ahemdabad, Allahabad, Aligarh, Aurangabad, Baddi, Bhiwadi, Banglore, Bareilly Bellary, Bhubaneswar, Bhopal, Chandigarh, Chennai, Dehradun, Dharuhera, Dhanbad, Faridabad, Ghaziabad, Goa, GorakhPur, Gwalior, Guwahati, Haldwani, Hyderabad, Indore, Jaipur, Jodhpur, Jamshedpur, Jammu, Kanpur, Kolkata, Lucknow, Ludhiana, Mathura, Mumbai, Meerut, Nasik, Noida,Patna, Pune, Ranchi, Rohtak, Rudrapur, Raipur, Raigarh, rewari, Siliguri, Surat, Udaipur, Varanasi, etc